AUTO REPAIR in CASTLE ROCK
ABOUT US
AUTO REPAIR CASTLE ROCK- CASTLE ROCK IMPORTS!
Castle Rock Imports is known for specializing in imports and have been family owned, operated and serving Castle Rock and the surrounding areas since 1977.
We provide free estimates, extended warranties, work with all insurance companies and our technicians are ASE certified and Bosch Auto Parts Specialists.
With over 100 years of automotive experience, we offer award-winning fleet maintenance service programs backed by our customer satisfaction guarantee.
Are you ready to experience the best Castle Rock car service available? Please give us a call or make an appointment here.
THE ABSOLUTE BEST CAR SERVICE IN CASTLE ROCK, CO
Trust:
At Castle Rock Imports, we're all about earning loyalty and trust by doing our very best every day. We are determined to earn and keep your trust.
Talent:
You can rest easy knowing that our highly-skilled, experienced auto service professionals are handling your car. Our technicians bring years of experience, skill, and education to the Castle Rock auto repair table.
Time:
We take the time we need to provide you with top quality car service in Castle Rock, CO, and we take the time to talk to you about what that means. We listen to you so we understand your needs and goals for your auto repair.
Tim Morgan
(Owner)
Tim Morgan, Owner of Castle Rock Imports started his career in the auto repair business in the first Subaru dealership in Colorado in 1972. Tim has been a service manager at car dealers and run other independent auto repair shops in his earlier years. But his passion was to own a shop. In April of 1995 his dream came true. Vern Becker and Tim became partners and opened Castle Rock Imports. Their vision was to bring quality service to import car owners in the Castle Rock area. They were told by other shops in the Castle Rock that they would never make it. That fueled their desire even more to succeed. By the grace of God and hard honest work Castle Rock Imports has become the best Import car repair shop in Caste Rock to this day.
Tim has been able to help single parent families, The Women's Crisis Center of Douglas county, food banks in the surrounding churches, donating money to the local High School athletic programs and military service and veteran families too. Tim's father who was in the auto repair business as well always said "treat people the way you would want be treated and you can't fail." Tim truly believes integrity, treating his employees with the highest regard. He provides health insurance, 401k, and top wages. Because of this, his employees have been with him for years. Tim lives in Castle Rock, loves Castle Rock and loves helping the community in anyway.
Josh
(Customer Service Manager)
I have loved cars since I was about 9-10 years old and I have lived in Castle Rock for 25 years. When I finally decided to got to school for Automotive Technology I knew I had to find a shop that would bring me in with little to no experience so that I could learn even more than what school was teaching me. Three weeks after starting school my car had broken down, I had no lift available to me so I got my car towed to Castle Rock Imports.
They fixed my car quickly and at pick up I asked if they were hiring, that was almost 12 years ago now. I originally wanted to work on big diesel generators on the tops of hotels or on trains but after working in the automotive industry for a couple weeks I knew this is what I was meant to do. I started cleaning the shop and watching our master technicians work.
Eventually I started working on cars and fell in love with my new career. When I got the opportunity to become a service writer I jumped at it! With my experience working on vehicles I take great pride in teaching and explaining issues to customers about their own vehicles! Over the years, working up front at Castle Rock Imports I have learned that Honesty goes further than anything, especially in the automotive industry that has a bad reputation for trying to rip people off. I LOVE what I do so much its hard to even consider it a job, I can see myself doing this for the rest of my life!
Our Lead Team

Jon Umland:
Jon is a resident of Castle Rock and a certified Mercedes Master Technician. ASE certified Master Technician that is well versed in BMW and Audi service and repair. Jon is known throughout Colorado(by his peers) as one of the  best  diagnostic technicians. He is extremely meticulous in every repair and service he performs.  Jon is an avid outdoors man, happily married to his wife Becki, and has two Labrador Retrievers. Also Jon is just a great guy to work with and has been at Castle Rock Imports for over 4 years.
Mark Mosley:
Mark has been repairing Japanese vehicles for over 25 years and certifications to prove it! He believes in repairing a car the first time. He is thorough in his diagnostic procedures. He is experienced in Honda, Toyota, Subaru, Acura and Lexus, but he can work on all Import cars. He enjoys wood working and  restoring a 1968 Camaro. Mark is happily married and has three children and lives in Castle Rock.
Stephen Padilla:
Stephen has been at Castle Rock Imports for 3 years. He started out as a lube tech, but now is working on being trained on all facets of car repair and service. He loves what he does. Stephen is working with German and Japanese cars while he continues training. He owns a 2015 WRX, STI and loves driving it and working on It. 
Kyle  Kenczewicz:
Kyle performs oil changes, alignments, brake service and other import services. His is extremely thorough about the work that is assigned to him. Kyle loves working on cars. He also enjoys camping, hiking, growing hot peppers and smoking meats. He is a great asset to Castle Rock Imports. From the owner to every employee at Castle Rock Imports they care about each car that is brought in for service. "Honesty and integrity has been the core beliefs from the inception of CRI and still is.
Auto Repair Castle Rock
Customer waiting area
Shuttle service within 5 miles
Towing available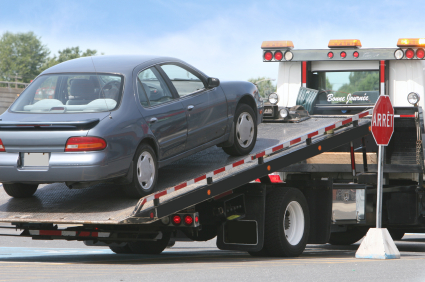 Call A & S Towing:

Towing charges are added to your repair invoice after repair.
Separate towing receipts are provided for insurance purposes.
Monday - Friday
7:30 AM - 5:30 PM
Address
Castle Rock Imports
736 Castleton Road Suite D
Castle Rock, CO 80104